Victoria Park Primary FAQ's
School opening and closing times
Core Hours: 9.00am - 3.15pm
Break: 10.30am - 10.45am
Lunch: 12.15pm - 1.15pm
Victoria Park Uniform 
The wearing of school uniform is encouraged in the belief that it helps children to feel that they belong and are part of the school community.
Uniform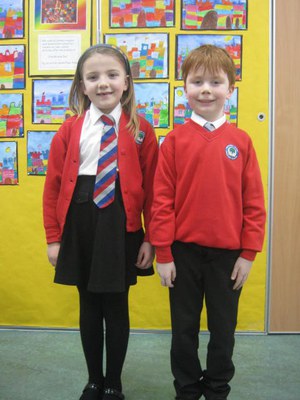 Black trousers or skirt
White school shirt or blouse
School tie - red, blue and white
Red school sweatshirt or sweatcardi
Red checked summer dress (optional)
Black Shoes
School coat (optional)
Senior pupils wear a black sweatshirt / sweatcardi instead of the red.
The Schoolwear Shop, 19 Commercial Street, Dundee supplies all items of clothing. Good quality waterproof fleeces are also available.
It is advisable for pupils to have an overall or old shirt for painting etc.
Please ensure that all belongings are named.
Physical Education
All pupils are expected to have clothing and footwear suitable for physical education.
     1. Tee-shirt (not football tops, please)
     2. Shorts
     3. Gym shoes - (younger pupils should have the type with elastic sides or velcro fastenings. Footwear used outside should not be worn in the gym)
We encourage our pupils to take a pride in their school uniform and appearance and are confident that you will support us in our efforts to maintain a high standard of dress.
School Lunches
School lunches cost £2.15 per day. Children make a choice of RED, BLUE, GREEN or ORANGE  lunch in the morning, in order that they can have the dinner of their choice.  Menus are updated regularly by Tayside Contracts. A menu can be found on the Tayside Contracts website or by clicking on the link below.
https://www.tayside-contracts.co.uk/_assets/_user/files/Catering/School-Catering/Primary_School_Meals_Service/2020%20Cold%20Choice%20Aug-Oct.pdf
Free school meals are available to all pupils in Primary 1-3. Children may also bring a Packed Lunch to school.